Heh heh heh, terrorists afraid of terrorism…….
As Zip at Weasel Zippers aptly points out, Hezbollah was responsible for the suicide bombing that killed 241 U.S. military men in Lebanon in 1983. I have no sympathy for these murdering terrorist Islamoscumbags whatsoever.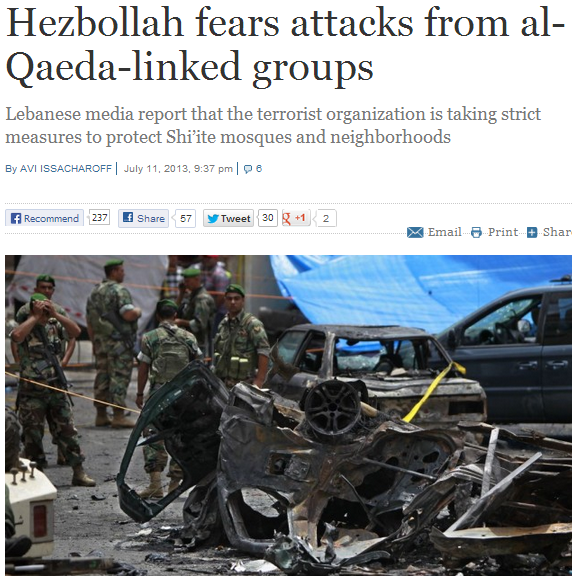 Fearing suicide attacks against Shi'ite targets in Lebanon, Hezbollah is adopting special security measures. According to Lebanese media reports, the Shi'ite organization has set up both fixed and mobile checkpoints in the heart of Baalbek, a Lebanese city known as a Shi'ite stronghold.
The unusual measures stem from concern about the possibility of bombings, similar to Tuesday's incident in the Beir el-Abed neighborhood in Beirut's Dahiyeh quarter during which 53 people were injured when an explosives-laden car exploded.
H/T: Weasel Zippers