When stupidity in politics reaches a level unsurpassed.
H/T: Always Watching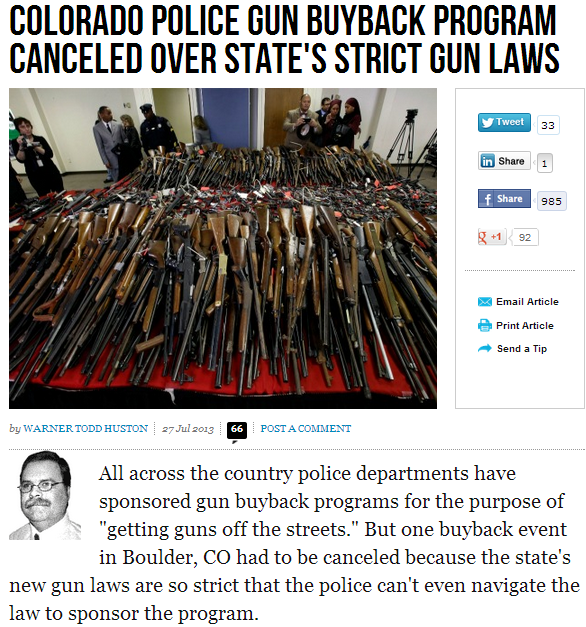 The event was canceled by Boulder County Sheriff Joe Pelle, who sadly had to inform the community that Colorado's new gun laws made it "nearly impossible" to follow the law.
One of the strict new laws that Colorado recently enacted requires a background check for every transfer of a gun. This would include transfers made from private owners to the sheriffs department, even if the guns are going to be destroyed. Sheriff Pelle informed the community that the system simply isn't set up to be able to conduct so many checks, nor can it work in a remote location outside his offices.
When announcing the cancellation, Sheila Dierks, a disappointed event organizer, said, "Sheriff Pelle has stood strong for this event, has done tremendous work to make it happen and he is as disappointed as we are."