HONESTLY…..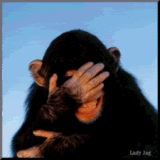 The whole idea of taxpayer funded maternity boxes, and for everyone regardless of income, in itself, a radical form of extremist socialist egalitarianism. That they thought it was cute to send the British royal couple a box, speaks highly of their own sense of inflated ego.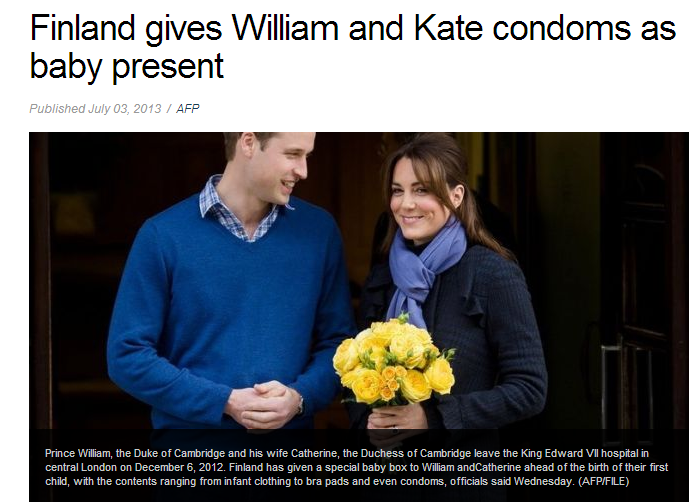 Meanwhile in utopian Finland, the Finnish state broadcaster YLE, hides this story in Finnish: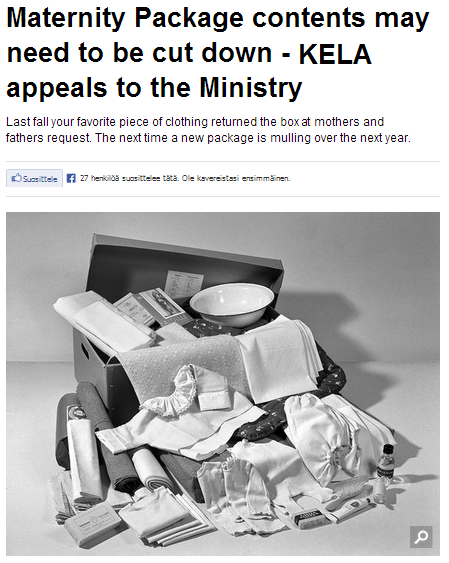 Lack of money makes it difficult for maternity package quality to be maintained. Inflation has eroded purchasing power, but the maternity allowance, based on the value of the packaging have remained at EUR 140 since 2001.
KELA is proposing that it be increased to EUR 180, relying on the general cost increases. In addition, Kela would like to tie the maternity grant and packing to a permanent pension index . YLE
But YLE publishes the same day this story on Maternity boxes in English, with no mention of the financial difficulties involved in the decision process to export them.
State – media collusion in the raw.