Better for a military coup to coral the MB and restore some sort of order, than for the Muslim Brotherhood to continue on as before, driving the country into an another Syria. As I have often said:
You can't hope for a modern (small d) democracy to flower within a state lacking the civil society. It's not a government that brings in a modern small d democracy, but the people themselves, and if they lack the necessary elements. …you'll just get more tyranny.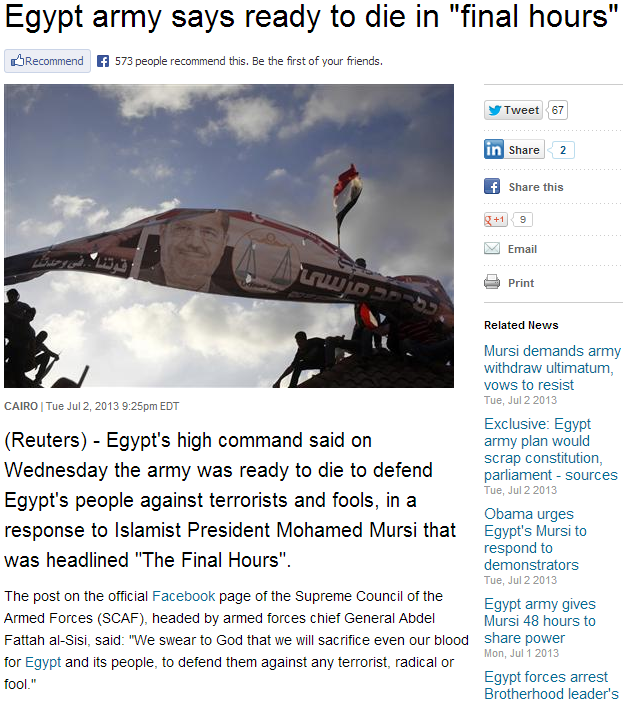 Issued three hours after Mursi appeared on television to reject an ultimatum from Sisi that he share power with his opponents or face a military solution by 10:00 a.m. EDT (1500 GMT), a military source said the statement made clear that the armed forces would not abandon their demands.