32 less terrorists to aim their murderous guns at Israel.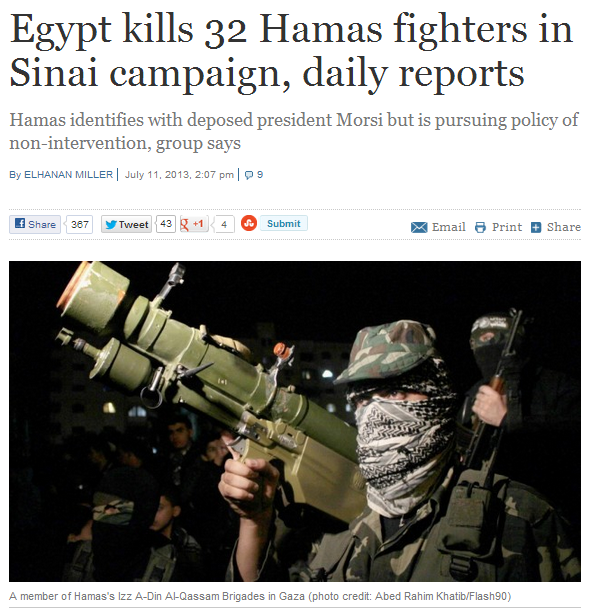 The Egyptian army has killed some 200 gunmen in Sinai, including 32 Hamas members, and arrested 45 others over the past several days, an Egyptian security source told London-based Arab daily Al-Hayat on Thursday. The report was later denied by Israeli, Egyptian and Palestinian sources.
The unnamed official accused Hamas of intentionally escalating the security situation in Sinai following the ouster of president Mohammed Morsi. The official claimed that Egyptian military forces have observed Hamas activists operating in Sinai in cooperation with local jihadists.