Sharia 101.
Street vigilantism is a regular occurrence in the Islamic world, it's what is used to keep the populace always on its toes, and the minorities in check.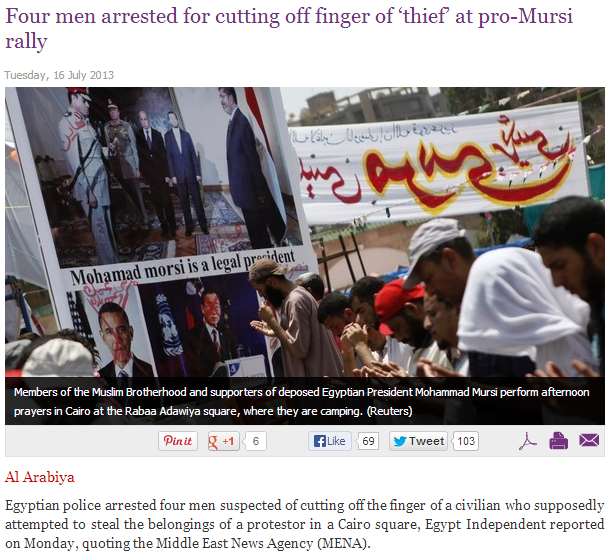 The square of Rabea al-Adawiya is the scene of an ongoing sit-in by the supporters of ousted president Mohammad Mursi demanding his return to power.
Security forces reportedly saw a car parked on the side of Cairo's ring road early Monday, where four people stood next to it, while a chained passenger sat inside with serious injuries after his right thumb had been apparently cut off, MENA reported, according to Egypt Independent.
The victim told the police that the suspects beat him at Rabaa al-Adawiya before cutting his thumb off, according to the report.
The suspects said they were planning to abandon him in a deserted area as punishment, the report added.