We're talking real torture here.
"In some cases, we were tortured simply because we were Christians," he told us, his chest trembling slightly as he spoke.

"Sinai was always a place for human smuggling, but since around two years ago — even a bit more — it started also to be a place of human torture," Shahar Shoham, director of Physicians for Human Rights, told CBN News.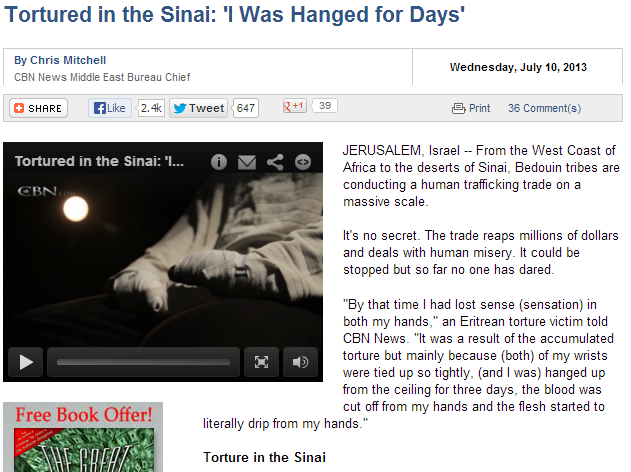 This man is just one victim of this widespread modern-day slavery, kidnapping, and torture trade in the Sinai desert. There are many pictures and videos of this horrible practice on the Internet.
For this story, this Christian man from the African country of Eritrea is going by "Philip," but that's not his real name. CBN News covered his identity for his protection.