I think the Muslims don't like him.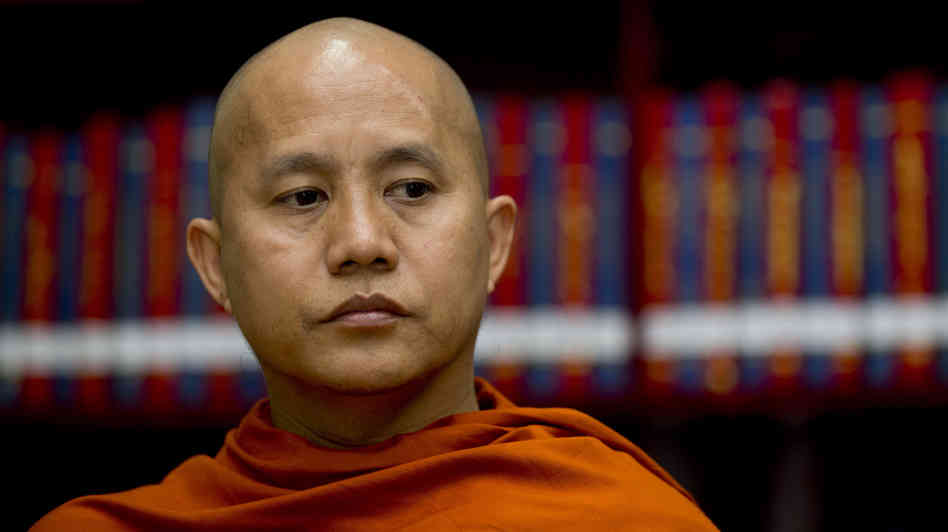 Radical Myanmar Buddhist monk unhurt in bomb blast
YANGON (Reuters) – A bomb exploded meters away from a radical Buddhist monk as he delivered a mass sermon in Myanmar, police said on Monday, the latest flare-up in tensions pitting Buddhists against minority Muslims.
Wirathu, the prominent monk who heads a movement accused of stirring violence against Muslims, said he believed the blast on Sunday evening in Myanmar's second city, Mandalay, was intended to silence him.
The home-made bomb went off inside a parked car, according to police and witnesses. There was no immediate claim of responsibility.
Tensions have been smoldering between radical elements of Myanmar's Buddhist majority and Muslims. Bouts of religious violence have killed at least 237 people and displaced 150,000 in the past year, testing the resolve of a two-year-old quasi-civilian government.