I'm for funding the coup.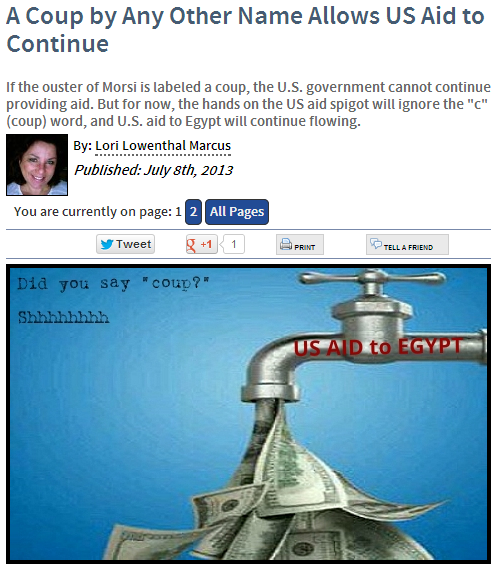 The fact that the White House has decided to continue providing aid to Egypt, despite what has taken place in that country over the past week, is big, big news.
The White House Spokesperson, Jay Carney, with his frequent invocation of the delay weapon known as calling a sticky situation "complicated," made clear to reporters that the administration will take its time reviewing the matter before making any  final decision on U.S. aid to post-Morsi Egypt.
"I think it would not be in the best interest of the United States to immediately change our assistance programs," Carney said.