Thomas Sowell on Barack Obama's race baiting of the Zimmerman verdict:
"It was a clever way to play the race card, as he had done before, when Professor Henry Louis Gates of Harvard was arrested."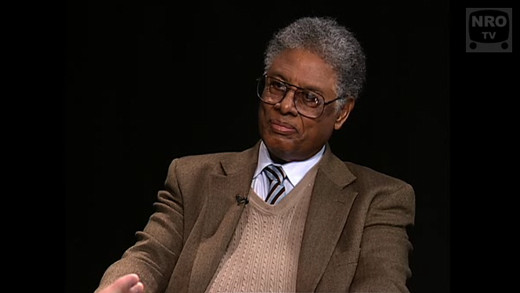 Is This Still America?
Thomas Sowell | Jul 16, 2013
There are no winners in the trial of George Zimmerman. The only question is whether the damage that has been done has been transient or irreparable.
Legally speaking, Zimmerman has won his freedom. But he can still be sued in a civil case, and he will probably never be safe to live his life in peace, as he could have before this case made him the focus of national attention and orchestrated hate.
More important than the fate of George Zimmerman, however, is the fate of the American justice system and of the public's faith in that system and their country. People who have increasingly asked, during the lawlessness of the Obama administration, "Is this still America?" may feel some measure of relief.
But the very fact that this case was brought in the first place, in an absence of serious evidence — which became painfully more obvious as the prosecution strained to try to come up with anything worthy of a murder trial — will be of limited encouragement as to how long this will remain America.
The political perversion of the criminal justice system began early and at the top, with the President of the United States. Unlike other public officials who decline to comment on criminal cases that have not yet been tried in court, Barack Obama chose to say, "If I had a son, he'd look like Trayvon."