Keeping up with his terrorist supporting peeps.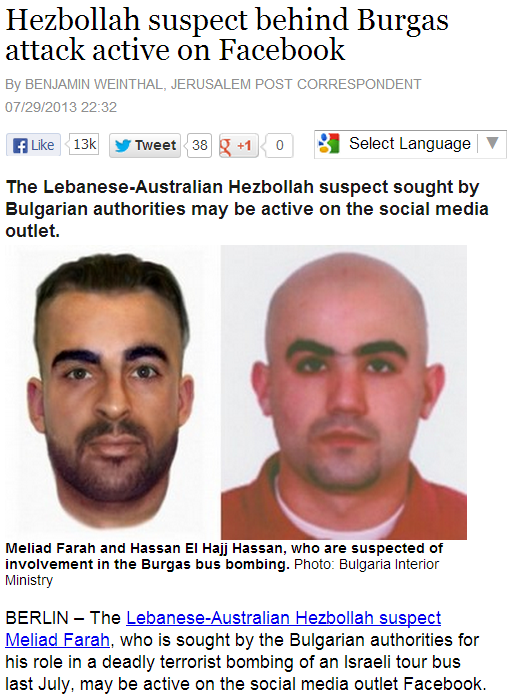 The US-based website The Long War Journal first reported on Monday the usage of at least three Facebook accounts by a man named Meliad Farah, including an entry as recently as Monday, and links to Hezbollah material and a page praising the deceased Hezbollah spiritual guide Muhammad Hussein Fadlallah.
Farah is believed to have assembled the bomb that killed five Israelis and their Bulgarian bus driver last July in the Black Sea resort of Burgas.