Andy illuminates us as only Andy can.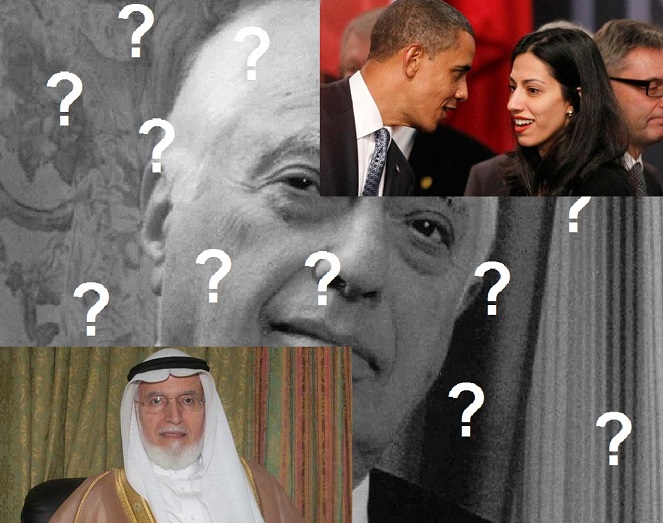 The Ultimate "Unmentionable"?: Bernard Lewis Served with Huma Abedin & A.O. Nasseef on the IMMA Editorial Board
July 28th, 2013 by Andrew Bostom |
This past week my colleagues Andrew McCarthy and Diana West strove gamely to remind (at least) conservatives of "tweet-martyred" Huma Abedin's Muslim Brotherhood/Wahhabist connections, most notably vis a vis her longstanding (and familial) ties to the Institute for Muslim Minority Affairs.
Having explored these connections in great detail last August, which McCarthy and West now deftly allude to in their excellent commentaries, a more detailed summary of my original findings merits recapitulation. Moreover, McCarthy's apt title, "The Huma Unmentionables," is the perfect segue to a rather striking (if disconcerting) discovery I made that may indeed be the ultimate "unmentionable" regarding the conservatives' (especially neoconservatives') ultimate sage on all-things-Islamic, Bernard Lewis.
Over the past 34 years, Huma Abedin's family has been responsible for the editorial production of the Institute of Muslim Minority Affairs (IMMA)'s academic journal, known as Institute of Muslim Minority Affairs. Journal, from 1979-1995, and Journal of Muslim Minority Affairs [JMMA], from 1996. till now, starting with family patriarch Syed Z. Abedin's, and Huma's mother, Saleha Abedin's, founding involvement since 1979, and subsequently joined by Huma's brother Hassan Abedin (1996 to present), Huma herself (1996 to 2008), and Huma's sister, Heba (married name Khalid, or Khaled; 2002 to present).
Syed Abedin, in the inaugural edition of the IMMA journal, gives an effusive tribute to one of his IMMA co-founders, Dr. Abdullah Omar Nasseef, Chairmanof the IMMA. During his concurrent tenure as Secretary-General of the Muslim World League — a combined Saudi Wahhabi, Muslim Brotherhood-dominated organization — in July, 1988, Naseef also created the Rabita Trust, and became its chairman. On October 12, 2001, then President George W. Bush's Executive Order named Rabita Trust as a Specially Designated Global Terrorist Entity, and the US Treasury Department froze its assets, while Naseef was still serving as the Trust's chairman. Nasseef remained on the IMMA journal Editorial Board through 2003, overlapping Huma Abedin's tenure for 7-years (i.e., 1996-2003).