Stupido is as stupido does……
An old saying proves true, "if you play with fire you'll get burnt", but the Spanish government is strapped for cash after decades of socialism, so they're looking for any way to bring in the cash, but this has some serious strings attached.
H/T: Baron Bodissey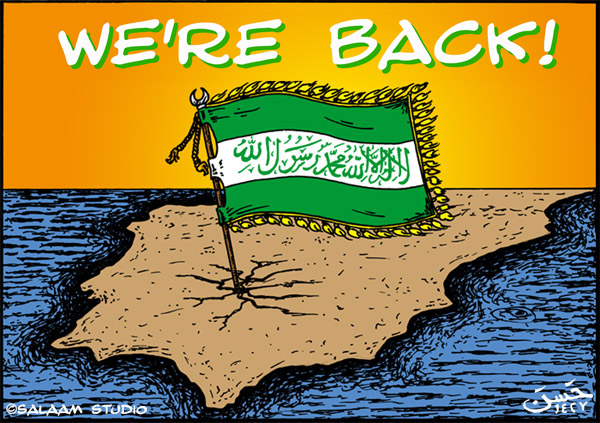 Spain increasing halal options to attract Muslim tourists
Growing number of visitors from the Gulf region
(ANSAmed) – MADRID – Benefiting from the crises in southern and eastern Mediterranean countries currently going through a transition, Spanish tourism facilities are focusing on offering halal services to attract ever more travelers from Islamic countries. The Industry, Energy and Tourism Ministry announced programmes at Dubai's Arabian Travel Market in May to increase promotional activities for what the country has to offer in cultural, nature-based, business and congress tourism to wealthy Gulf states, where most of new visitors are from.
An example of the purchasing power of tourists from these markets is seen in the Hoteles.com hotel price index, a reservations web page which shows that Middle Eastern visitors spent the most in Spain in 2012: an average of 145 euros per person per room, per night, equal to a 31% increase on 2011. The amount spent was even more than that by Japanese tourists (121 euros on average per room) and Australians (119 euros). The growth strategy for Islamic markets is reliant on an increase in flights from Dubai and Qatar to Madrid and Barcelona.