Even more inept that he failed to spray paint 'EDL' on the building side or sidewalk before leaving the premises.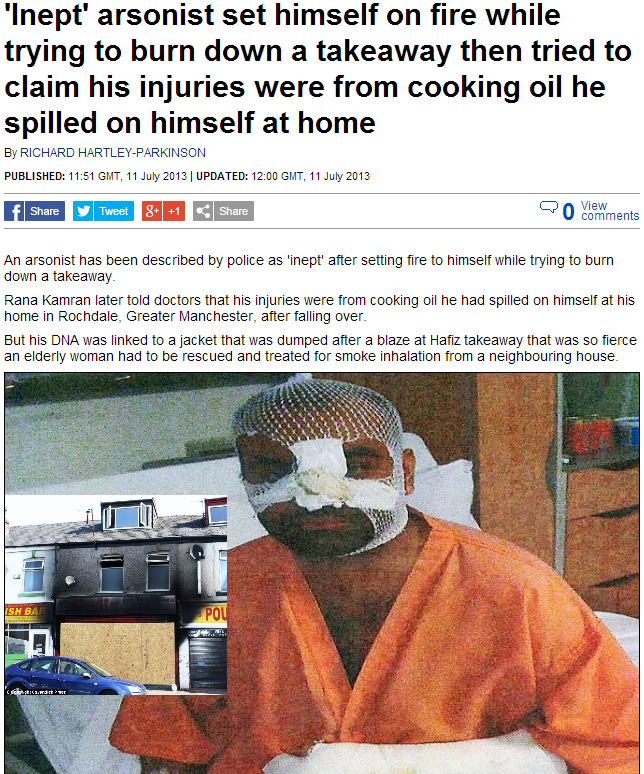 Manchester Crown Court heard that Kamran, 28, broke into the shop and started the fire in May last year after pouring petrol inside.

But he set fire to himself and when he fled he took off his coat, hiding it in an alleyway behind the takeaway.
Kamran, who suffered serious burns to his hands, arms and face, has been jailed for two and a half years after being convicted of arson following a trial.

Remnants of a petrol canister were also recovered from the smouldering wreck.
Detective Constable Michael Berger, said: 'While we cannot speculate on Kamran's motive for starting the fire, what is clear is that this was a deliberate act committed with the intention of causing as much damage as possible.
More here H/T: EDL Buck