I invite anyone to comment on why Greenfield's statement isn't so.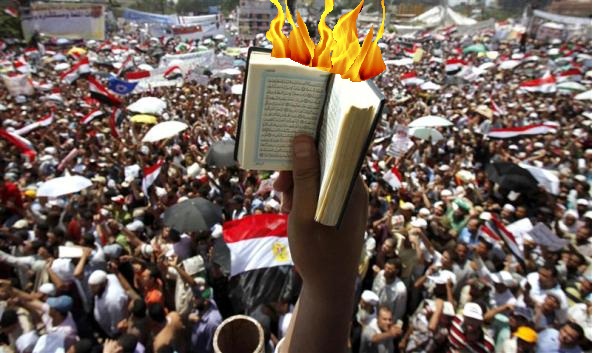 Daniel exposes for us one of the feckless, lying, mentally disturbed leaders of our day.
I'm totally in favor of Mark Levin's suggestion for a mental evaluation for anyone seeking public office,  they have to prove that they are in complete mental control over all of their faculties before assuming office.
UPDATE: Blair back-peddles somewhat, but he's still in the tank for Islam. The "strain" of Islam that Blair refers to, is simply basic Islam 101, and the duality of the ideology keeps that "strain" as relevant and legit as the non-violent portions it abrogated.
Islam is the Problem
Posted by Daniel Greenfield @ the Sultan Knish blog
On a mild London afternoon, two Muslims rammed a car into a British soldier returning to the barracks after working at the Tower of London. They shouted Allah Akbar and hacked and slashed at his body in an attempt to behead him. By the time they were done, his body could only be identified through dental records.
Shortly afterward, British Prime Minister David Cameron said that "there is nothing in Islam that justifies this truly dreadful act". London Mayor Boris Johnson added, "It is completely wrong to blame this killing on Islam."
Now former Prime Minister Tony Blair has thrown in his two pence writing, "There is not a problem with Islam. For those of us who have studied it, there is no doubt about its true and peaceful nature."
Blair previously claimed to have read the Koran every day, but apparently did not get as far as Chapter 5, which contains the verses that the Muslim murderers quoted after their butchery. And that's understandable. Between his business deals with the Qatari royal family, which is behind much of the terrorism in the Middle East, the Kuwaiti royal family and the royals of the United Arab Emirates, it stands to reason that Tony probably never got past a few verses a day.
It's easy to picture Tony Blair after a hot muggy day of clasping the greasy hands of Emirs and Sheikhs and trading his expertise for blood money, remembering to always eat with the right hand, not the left, returning to his five star hotel room, climbing into bed with his room Koran, flipping it open to the first chapter, reading, "In the name of Allah, the Gracious, the Merciful" and deciding that sounds peaceful enough, letting his head hit the pile of plush pillows and calling it a day. If Tony had made it as far as Chapter 2, where the Koran proclaims "Fight in the cause of Allah", then the expert on Islam might have been able to entertain some doubts about its truly peaceful nature.