He hopes that just by him stating it is, you'll buy into his bull crap.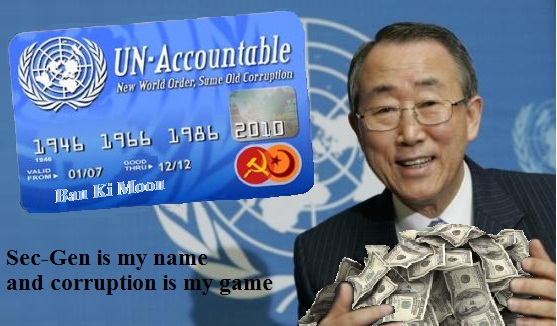 He wants everyone to forget or never to learn at all, that the UN is duty bound by international law to sanction Israeli homes in Judea and Samaria, one only needs to return to the San Remo Conference signed agreements (real international law) that explicitly spells out Jewish control of areas held by Israel, including Judea and Samaria. It's a legally binding document.
UN's Ban calls Israeli settlement plans 'illegal'
By MICHAEL WILNER, JERUSALEM POST CORRESPONDENT
WASHINGTON — United Nations Secretary General Ban Ki-moon remains "deeply concerned" over plans to construct hundreds of new housing units in the West Bank and east Jerusalem, his spokesperson said in a statement on Friday.
"These are unhelpful decisions that undermine progress towards the two-state solution," the statement reads. "They constitute a deeply worrisome trend at a moment of ongoing efforts to re-launch peace negotiations."
NOTE: As my good buddy TINSC always says, a Jew building a home in his ancestral homeland is a 'roadblock to peace', but Palestinian Arab terrorism can never be allowed to stop the 'peace process'.
Watch an learn.