Saudi Arabia, a place where one can still visit the seventh century and not be in a museum.
Anyone missing their Italian table cloth?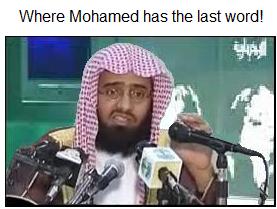 Saudi self-help writer urges men to molest women to make them stay home
A Saudi writer of self-help books has urged his 97,000 Twitter followers to sexually molest women cashiers in order to dissuade them from working.
Abdullah Mohammad Al Dawood, author of "The Joy of Talking," stirred fierce debate this week with a series of tweets including the hashtag "harass_female_cashiers," Financial Times reports.
More here. Thanks to Vlad for the H/T: