Probably breathing a sigh of relief that he didn't go the way of Gaddafi or Saddam Hussein. (It was a real zoo in the court house viewing room)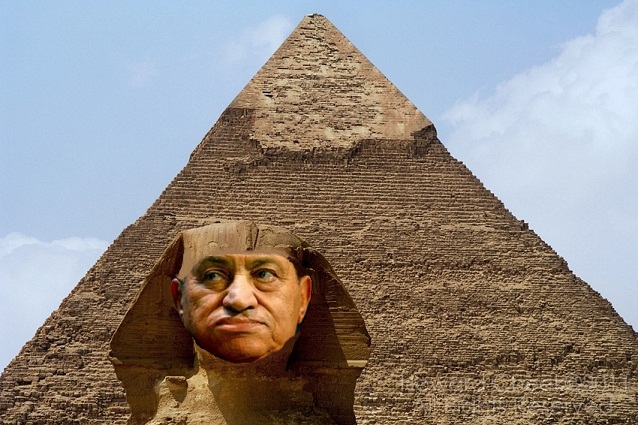 Egypt's Mubarak sentenced to life in prison
By REUTERS
06/02/2012 11:34
In historic move, judge convicts former Egyptian president of complicity in killings of protesters during uprising that ended his rule; police, protesters clash outside court.
CAIRO – An Egyptian judge convicted former president Hosni Mubarak of complicity in the killings of protesters during the uprising that ended his 30-year rule and sentenced him on Saturday to life in prison.
It was the first time a deposed Arab leader had faced an ordinary court in person since a wave of uprisings shook the Arab world last year, sweeping away four entrenched rulers.
The ruling came at a politically fraught time for Egypt, two weeks before a run-off in its first free presidential election that will pit the Muslim Brotherhood, which was banned under Mubarak, against the deposed autocrat's last prime minister.
Mubarak, propped up on a hospital stretcher and wearing dark sunglasses, heard the verdict with a stony expression. He had been wheeled into the cage used in Egyptian courtrooms, while the other defendants stood.
Demonstrators outside the court, many of whom had been demanding the death penalty for Mubarak, greeted the verdict with fireworks and cries of "Allahu akbar (God is great)".
Soha Saeed, the wife of one of about 850 people killed in the street revolt that toppled Mubarak on Feb. 11, 2011, shouted: "I'm so happy. I'm so happy."