Any who holds to the fiction that Pakistan is working with the US to tackle Islamic terrorism, is a fool. The Pakistanis are doing what the Palestinian Authority does to those who helps Israel  capture terrorists, arrest the good guys.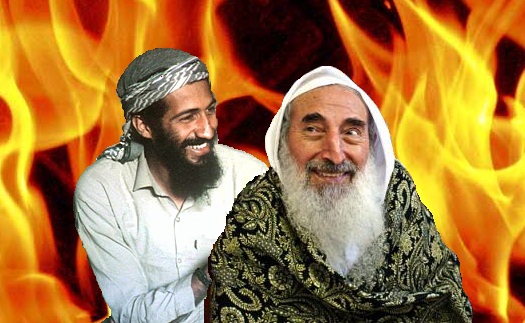 Prison Term for Helping C.I.A. Find Bin Laden
A Pakistani doctor who helped the Central Intelligence Agency pin down Osama Bin Laden's location under cover of a vaccination drive was convicted on Wednesday of treason and sentenced to 33 years in prison, a senior official in Pakistan said.
A tribal court here in northwestern Pakistan found the doctor, Dr. Shakil Afridi, guilty of acting against the state, said Mutahir Zeb Khan, the administrator for the Khyber tribal region. Along with the prison term, the court imposed a fine of $3,500. Dr. Afridi, who may appeal the verdict, was then sent to Central Prison in Peshawar.
He had been charged under a British-era regulation for frontier crimes that, unlike the national criminal code, does not carry the death penalty for treason. Under Pakistani penal law, Dr. Afridi almost certainly would have received the death penalty, a Pakistani lawyer said.
Dr. Afridi's fate has been an added source of tension between Pakistan and the United States, at a time when the countries remain at loggerheads over reopening supply linesthrough Pakistan to Afghanistan.
In Washington, Obama administration officials expressed anger and frustration at the tribal court's decision, but indicated that American officials were working quietly behind the scenes to shorten the sentence or have it dismissed.