I would say that the Iranian mullah run regime has gone to the dogs, but that would be an insult to all dogs.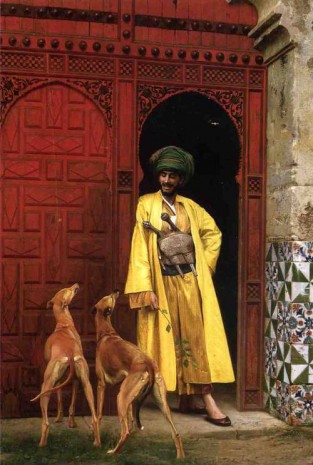 Tehran police's new target: Pet dogs
Police beef up enforcement of Islamic law ahead of summer, banning women's 'immodest' attire, presence of 'impure' pets in public sphere
Dudi Cohen
Published: 05.21.12, 00:22 / Israel News
While Iran's leadership is showing signs of cooperation with the West in nuclear talks, the Islamic Republic's law enforcement authorities continue their efforts to fight "outside influences."
Tehran police are beefing up enforcement of Islamic law against women improperly dressed ahead of the summer, and adding a new target: pet dogs.
Police in Tehran are conducting a new crackdown on women wearing mandatory headscarves improperly or in "vulgar" dress.