British politics will never be the same again!
This is the beginning of a long slog to take back Britain for the people, all of the people, from every walk of life and background. It's a resurgence of British patriotism that seeks to guarantee individual rights for every citizen, while preserving their cultural and national heritage.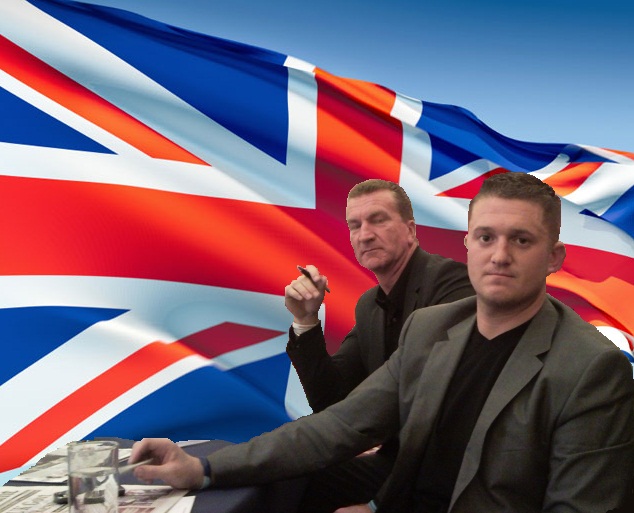 **** PRESS RELEASE – EDL'S STEPHEN LENNON AND KEVIN CARROLL JOIN BRITISH FREEDOM ****
LONDON, UNITED KINGDOM, 5th May 2012 – We are pleased to announce that Stephen Lennon (also known as Tommy Robinson) and Kevin Carroll of the English Defence League have joined the Executive Council of British Freedom.
Mr Lennon and Mr Carroll will share the role of Party Vice Chairman alongside Party Chairman Paul Weston.
This historic development marks the growing cooperation between British Freedom and the English Defence League, thus offering a political voice to the working men and women of this country who have effectively been betrayed by all the main parties – particularly the Labour Party.
The move establishes British Freedom as a new force in British politics – the only party with the strength and determination to call for Britain's withdrawal from the unelected and totalitarian European Union, to confront militant Islam, halt mass immigration and defend democracy's most vital ingredient – Free Speech.
British Freedom will also end the deliberately divisive policy of multiculturalism and reverse decades of destructive Political Correctness which exists only to promote division and Socialism – despite the appalling record of Socialist inspired mass murder, war, and the terrible economic, social and environmental carnage witnessed over the last century.