UK and the Allied West called it patriotism during WWII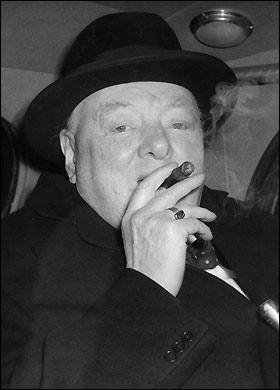 Actually it's a re-emergence of Leftist ultra-nationalism in some of these socialist, basket case, welfare states such as Greece, Serbia, Hungary and Albania and elsewhere in Europe that is in question, not normal patriotic nationalism. The E.U pushes a similar type of ultra-nationalism through its massive spending efforts (of nearly 4 billion Euros) in self promotion, it's promoters/bureaucrats/politicians are shameless populists, but are never identified as such, they and the lib media reserve their big paintbrush sweep for those of us who demand accountability in politics and sane immigration policies.
NOTE: Fascist socialism is the evil Leftist sibling (and rival) of Marxist Socialism. It the statists, whether they be real hard core fascists, and their completely 'open borders' cousins, the marxists, or faux free market conservatives, who are tearing the West in two. Islam stands to gain from it all.
(Ultra-)Nationalism on the rise in southeastern Europe
Populism and nationalism offer dangerously simple answers to complicated issues and win voters' support in economically trying times. Recent polls in Greece as well as across southeast Europe are examples of the trend.
Serbia's newly elected president used to be known as an extremist and opposed to his country's European integration. But after his election, Tomislav Nikolic promised to keep his country on course for EU membership. Belgrade writer and journalist Sasa Ilic, however, has his doubts about the president's credibility and said Nikolic's polices will likely be a continuation of his personal convictions.
"He used to be a member of Vojislav Seselj's voluntary guard. He took part in the war in Croatia and has expressed his support for Ratko Mladic and a greater Serbia," the Serbian journalist said at the conference "Nationalism and Populism in Southeast Europe," held in Tutzing near Munich.
Massive support on Facebook
Gabor Vona is the chairman of the radical nationalist party Jobbik
Illic criticized former pro-European President Boris Tadic who was unwilling to make concessions over Kosovo. Serbia has not recognized Kosovo's independence. With this position, Tadic has always kept the nationalist sentiment alive and the country's intellectuals have long warned that this policy would lead to a shift to the right in the Serbian population, Ilic said. As publisher of the cultural magazine "Beton," he is part of a small minority of Serbians who accept Kosovo's independence and want to work towards a better understanding between the two countries.