Remember folks, when the media uses the 'far right' label for the anti-Islamization movement, it's just a smear tactic. It's predictable, the media is lazy as well as ideologically driven and can be expected to drive their and the political elites' agenda. The media also casts the defenders of Western liberal democracy as provocateurs, in much the same way as the Soviet media denounced the opposition of Communist socialism, who 'provoked' the regimes to act harshly against the dissidents. See how it works? Nothing has changed, just the players.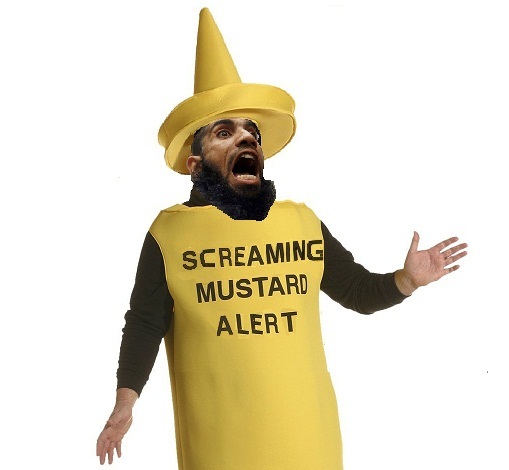 Islamist urges 'death for far-right party members'
Published: 21 May 12 08:46 CET
A German Islamist has called for the murder of members of a far-right party that regularly provokes ultra-conservative Muslims using cartoons of the Prophet Mohammed.
The taz newspaper reported on Monday that an Islamist from Bonn, western Germany, appeared in a video on an Islamic forum in which he encouraged "the killing of all activists from the Pro NRW party".
Members of the small extreme-right political party held a campaign event using anti-Muslim caricatures ahead of an election in Germany's most populous state North Rhine-Westphalia on May 13.
In his appeal, the Islamist urged the collection of personal information on Pro NRW members, including their home addresses and work schedules, with the goal of attacking them.
"We take this message seriously," an interior ministry spokesman told the newspaper, which said the man had broadcast messages for the "Islamic Movement of Uzbekistan".