It's called art of the doublestandard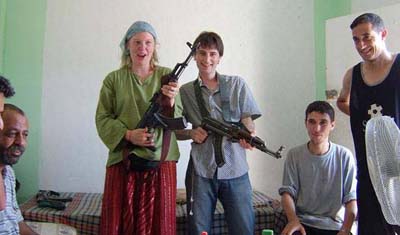 Commenter POTB reminds the TT about earlier ISM 'peace activists' (Swedes) being pals with the terrorists.
Ok, I get it, there's a Jewish officer who in a moment of intense confrontation, smacks an ISM protester in the face with his rifle, once. Check out the following video sent by Brian of London, of Danish police going at it with protesters, and I can't recall any outrage by the world's media over that one, can you?
UPDATE: He's a war hero: "Eisner went in, under heavy fire, to retrieve the body of a slain IDF officer that the IDF abandoned for 3 days, because it was too dangerous to go in."
Take a deep breath, there are worse things happening around the world.