I took some justifiable liberty with the title, it was something that just simply needed to be done. The words of genocide by the terrorists leaders within the PA and Gaza.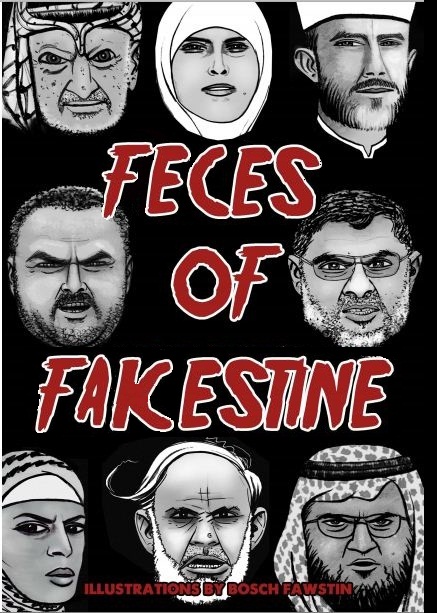 FRONT PAGE MAGAZINE: In "Faces of Palestine," illustrator Bosch Fawstin captures the true countenance of the Palestinian movement. The statements that accompany these faces, equally contorted with hate, are atrocities waiting to happen. They show that the Middle East "conflict" arises less from a longing for nationhood than for a thirst for blood.
CLICK HERE FOR THE PDF FILE ON THESE TURD BUCKETS.