He still has confidence in this jerk!?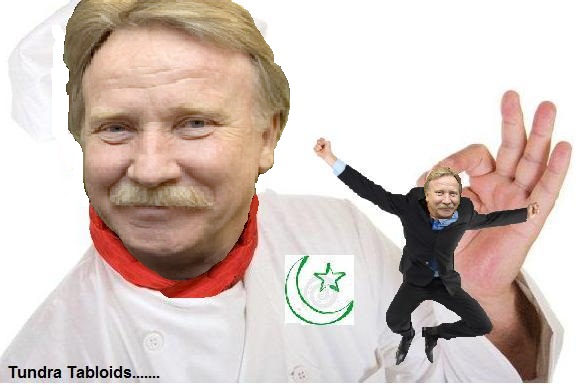 Imar Reepalu: I 'm glad the SDP leadership has confidence in me, just a pinch of me is all is needed for keeping the Jew hatred alive.
Sweden's Jews understandably do not have any confidence in Reepalu, but as a good friend just recently told me, there are a whole bunch of Ilmar Reepalu's ready to fill the present one's position, so really nothing will change even if the present Mayor of Malmö gets the boot.
NOTE: If memory serves me correctly, a Swede once told me that Malmö has a history of anti Jewish behavior, during the 30's and the 40's, Malmö was a bastion of support for the German National Socialists.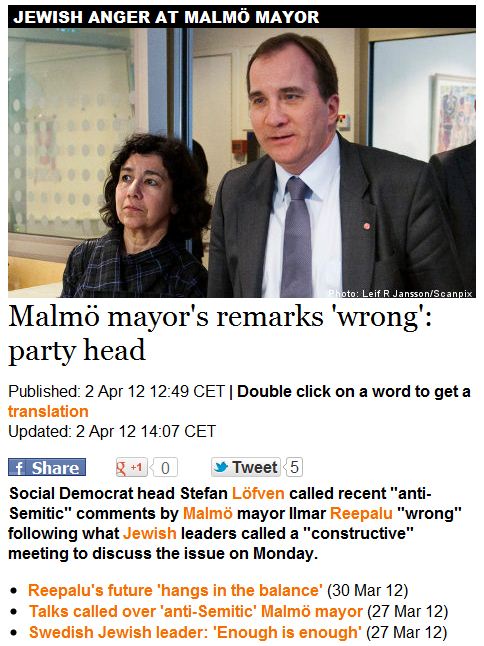 "The comments were wrong, but I still have total confidence in him," Löfven told the Dagens Nyheter (DN) newspaper.

Sweden's Jewish leaders called the meeting "constructive", but emphasized they still lack confidence in Malmö mayor Ilmar Reepalu following his recent "anti-Semitic" remarks.

"It was a very constructive meeting," Lena Posner Körösi, chair of the Jewish Community in Stockholm (Judiska församlingen i Stockholm) told the TT news agency following the talks, which were called in the wake of comments labeled as "anti-Semitic" by Sweden's Jewish leaders.