What a joke.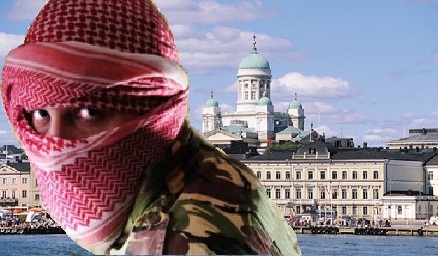 Suspect in terrorism case released from custody
Police investigation expected to last through August or September
Helsinki District Court has released man suspected of crimes related to terrorism. The release came at the recommendation of the police.
"The investigation is at such a point that he would not be able to hurt it. We are trying to minimise the risk that he might escape or continue his criminal activity", says Kaj-Erik Björkqvist of the National Bureau of Investigation (NBI).
The man, who is of Somali background, had been in custody since September. He has been ordered not to leave Finland.
Police still suspect the man of having helped raise funds for terrorist activities, as well as of recruitment for terrorism, and the preparation of a crime with a terrorist goal.
The preparation involves suspicions of aggravated human trafficking that the man is suspected of having planned in cooperation with people living abroad.
The man denies committing any crimes.