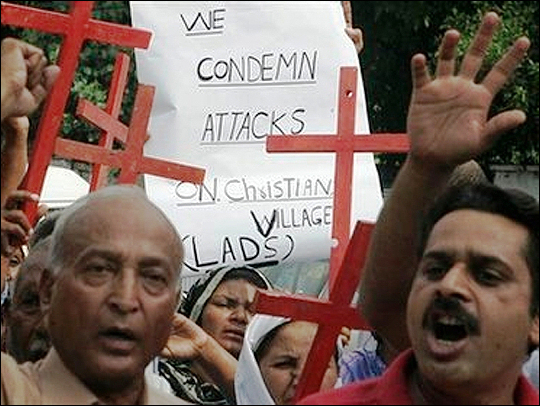 DC: Saturday April 14 Rally for Pakistan Hindu and Christian Rights
"As reported by human rights groups, there are hundreds of abductions and forced conversion cases of Hindus and Christian women every year in Pakistan which go unreported," notes the Pakistan Christian Post. Now human rights organizations in the USA are beginning to wake up to the issue. According to the Post,
In response to the kidnapping of Hindu and Christian girls in Pakistan, a rally is being held on Saturday, April 14. The event will be from 1:30 to 3:30 PM at 1615 H Street, N.W., Washington, DC 20062 – in front of the U.S.-Pakistan Business Council and across the street from Lafayette Square Park.
You can find the location on Google Maps here.