Shazaam!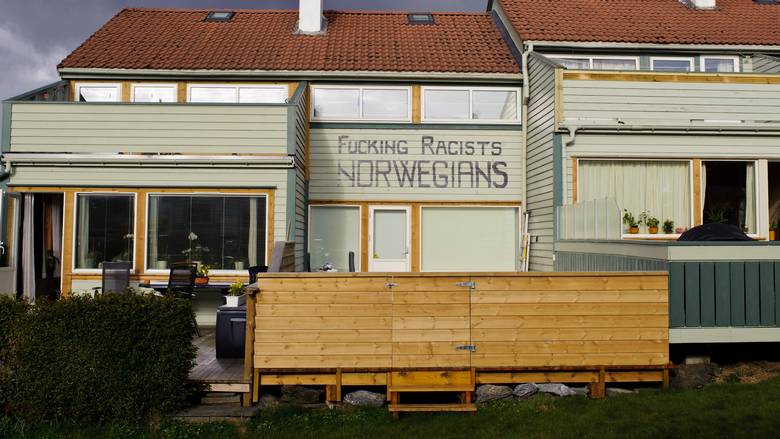 I'm still waiting on a proper translation of the story, (h/t: Baron Bodissey) but as far as I can tell, a resident of a condo unit (or detached apartments) who wants to insulate his unit as the others in his complex, and was denied, so he took matters into his own hands and wrote the message (as seen in the picture above) on the outside wall of the manager of the housing complex. I guess the man isn't an ethnic Norwegian.
NOTE: I have asked for a proper translation of the article, and will update when it comes in.
UPDATE: I've been informed that it's nothing more than a "poor neighbor" story. I see it however as something else as well. If in fact it's not an ethnic Norwegian at fault, it shows just how easy it is for people to throw the racist label around when things don't go their way, yes, even in la la land radical multicultural Norway. No matter how far you lean over backwards and buy into critical race theory, you'll still have the racist label thrown at you.
– He must paint over the writing
Chairman Ragnar Ødegaard in the cooperative of Byhaugen and a representative from the Stavanger Housing Associations have decided that the angry resident of the cooperative must paint over the writing he has written on the wall, where he alleges Norwegians of racism.
– We have communication problem with the man. Bergeland still has given residents a written notice through a letter that the writing must be removed from the wall. If he refuses, the eviction is next. If it goes so far, it is clear that he does not fit into the cooperative, says Odegaard.