Well this should help to anger even more Brits
More reason for individual states to divest themselves from European institutions, packed with ideological hacks, they continually work against these countries' own best interests.
NOTE: To my British readers: The EU and it's institutions couldn't care less about you, it's all about power and control. End the madness, vote British Freedom Party!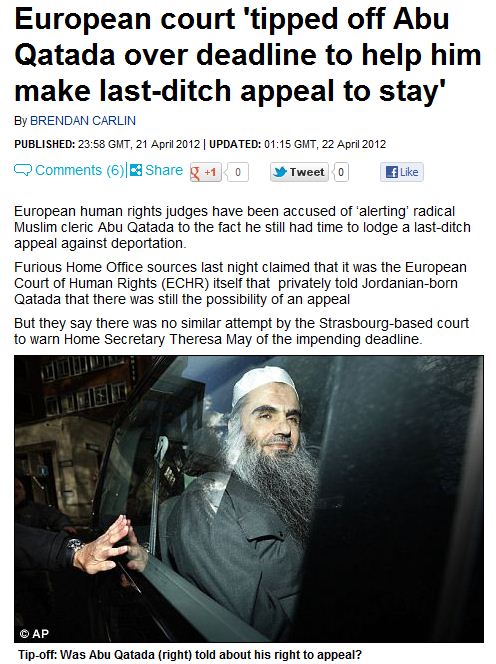 Senior sources in Mrs May's department told The Mail on Sunday that the ECHR had reminded Qatada last Monday that he still had the option to appeal.
One said: 'They took it upon themselves to go to Qatada's legal team and say, "You haven't appealed yet. Are you likely to appeal?" '
Last night, the ECHR, headed by British judge Sir Nicolas Bratza, declined to comment on the claim.
But Tory MPs denounced the court for 'an outrageous and partisan' interference with the UK's internal affairs and called on the Government to demand  a 'detailed explanation' of the court's actions.