Muslim world anxiously waits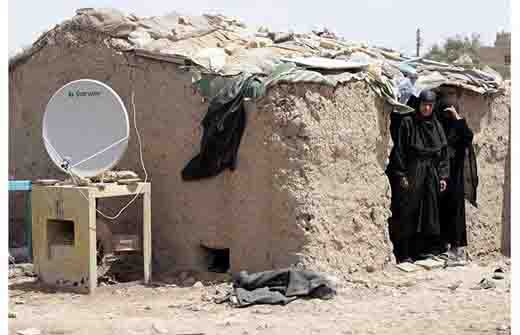 OIC to launch broadcast watchdog in 57 Muslim states
19 April 2012 / ABDULLAH BOZKURT , LIBREVILLE
A Turkish proposal to establish a broadcasting watchdog agency among 57 Muslim countries was officially approved on Thursday at the Organisation of Islamic Cooperation (OIC) conference in Gabon's capital, Libreville. The decision effectively empowers the OIC with new tools to promote broadcasting of a positive image of the Muslim world on member countries' television channels. The OIC was established in 1969 to protect and promote the interests of Muslims worldwide.
Officially named "The OIC Broadcast Regulatory Authorities Forum," the platform can be used by Turkey to limit broadcasts by banned Kurdish Roj-TV, which is affiliated with the terrorist Kurdistan Workers' Party (PKK), in case the PKK in the future decides to use one of the OIC members' local channels to broadcast terror propaganda.
Turkey submitted the proposal to establish the OIC Broadcast Regulatory Authorities Forum in an OIC meeting in Dakar, Senegal, held from Oct. 11-13, 2010. The proposal was welcomed and approved for further exploration. The forum held its inaugural meeting in İstanbul on Nov. 17-18, 2011. It was officially approved at the Ninth Session of the Islamic Conference of Information Ministers of the member states of the OIC in Gabon this week. Saudi Arabia will host the forum's second meeting later in 2012.
h/t Holgerdansk