By the letter of the law.
Which is in fact the only way to judge a case. Congress will have to legislate something that allows for private citizens to sue any political entity employing thugs who commit crimes, so that they all can be held accountable.
NOTE: Pro-Palestinian supporters knowingly, conveniently swept this family's case under the rug. I have never seen them once demanding justice for him or for his family. This kind of thuggery is common place in the P.A. and in Gaza.
H/T: SL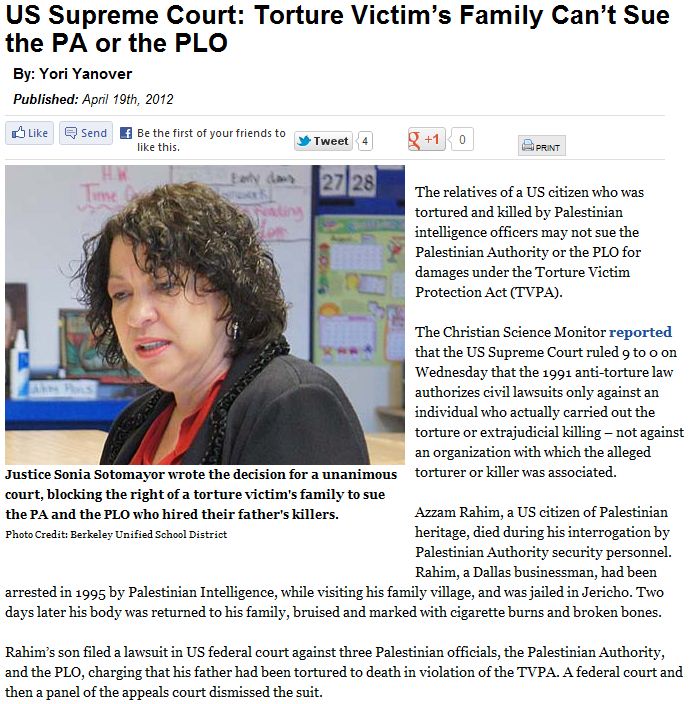 The 11-page decision in the case, Mohamad v. Palestinian Authority (11-88), was written by Justice Sonia Sotomayor. The Court has, apparently, ruled on the letter, rather than on the spirit of the law, which says that "an individual" who subjects someone to torture or extrajudicial killing can be held liable under the TVPA for money damages.