It's party time for the sec-of-state!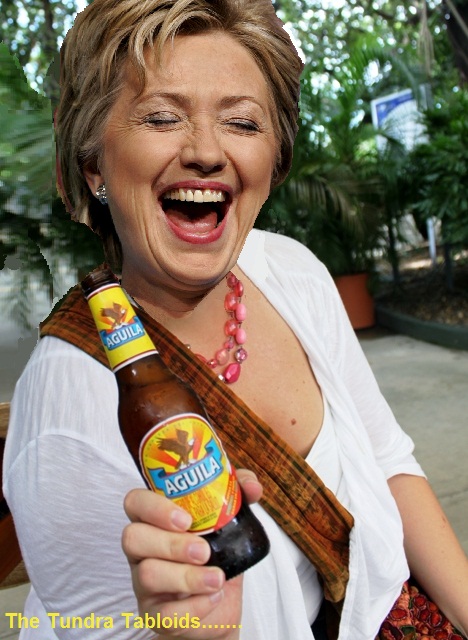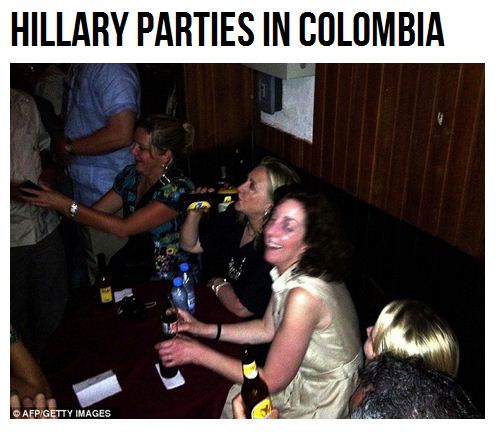 At this weekend's Sixth Summit of the Americas in Cartagena, Colombia, Hillary Clinton decided to get her groove on at taxpayer expense. Beer in hand, the Secretary of State partied with her friends at the Café Havana last night.
No word on where her Secret Service protection was at the time.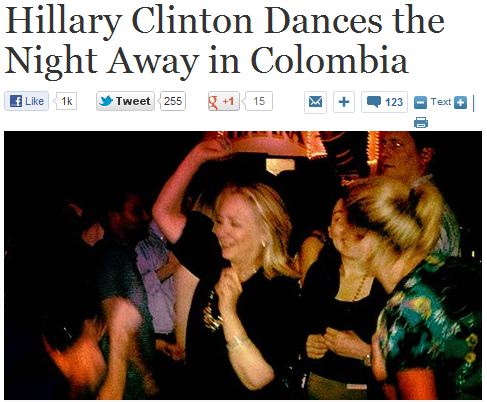 ABC: CARTAGENA, Colombia — Secretary of State Hillary Clinton kicked back Saturday night, dancing and drinking beer at a local hotspot after a day of summit meetings in Cartagena.
The AFP/Getty got images of the Secretary dancing at Café Havana with her hands up in the air and swigging a local brew with friends.
Clinton and President Obama are spending the weekend in the resort town for the Summit of the Americas, along with the leaders of 33 Latin American countries.