He's in spin mode now, says he was 'misunderstood'.
UPDATE: Brian of London at Israellycool adds the following:
"That's what Lord Nazir Ahmed said to a room full of people in the House of Lords. I should know, I organised the event!"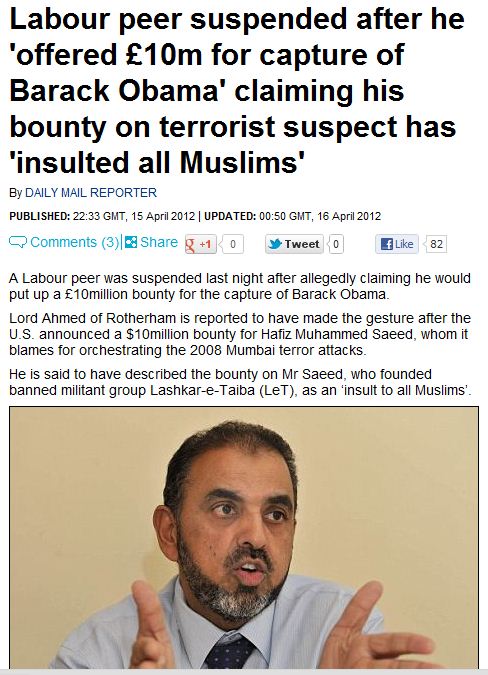 Pakistani-born Lord Ahmed, Britain's first Muslim peer, reportedly said Mr Obama had 'challenged the dignity of the Muslim Ummah (community)' and said his reward also applied to Mr Obama's predecessor as U.S. president, George W Bush.

Pakistan's Express Tribune newspaper said Lord Ahmed had made the remarks at a reception in Haripur on Friday.

A Labour spokesman said: 'We have suspended Lord Ahmed pending investigation. If these comments are accurate we utterly condemn these remarks which are totally unacceptable.