It was self defense!
And his clown team of lawyers are going along with it.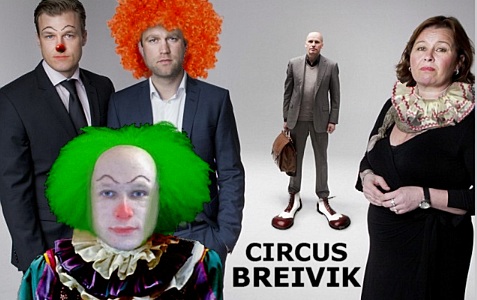 Breivik lawyers to seek acquittal
Published: 13 Apr 2012 01:39 GMT+1
Lawyers representing Anders Behring Breivik are set to request that their client is acquitted of terror charges when an Oslo court convenes to consider the case on Monday.
The defence team, led by Geir Lippestad, have confirmed that they are left with no choice but to follow their client's wishes and request an acquittal.
"He is going to invoke self-defence. We of course understand that it won't take us forward, but it is our duty to present his arguments," Lippestad told the Dagbladet daily.