Should we really shocked about the Egyptian MB following a Leninist or Nazi model?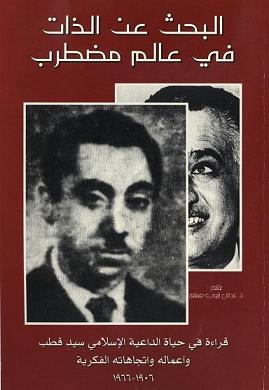 Influential MB operative, Sayyid Qut'b
Here's an excerpt from the bottom of the article that warrants most of the attention:
At this writing, the Muslim Brotherhood appears to be the winner by default, for no other actor has the courage and cold blood to exploit the emerging crisis. America, by contrast, is locked into the defense of a deteriorating fixed position. And Egypt's military leaders are more concerned with feathering their nests in exile, like the Iranian generals in 1979. 

The Brotherhood believes that widespread hunger will strengthen its political position, and is probably correct to believe this. As the central government's corrupt and rickety system of subsidies collapses, local Islamist organizations will take control of food distribution and establish a virtual dictatorship on the streets. 

American analysts mistook the protestors of Tahrir Square for revolutionaries. The Muslim Brotherhood now reveals itself to be a revolutionary organization on the Leninist or Nazi model. 
This says it all, why the Muslim brotherhood couldn't care less about a cut in U.S. aid and the deteriorating economic crisis in their country. Just like Obama in the US, they are using fear and economic chaos to strengthen their control.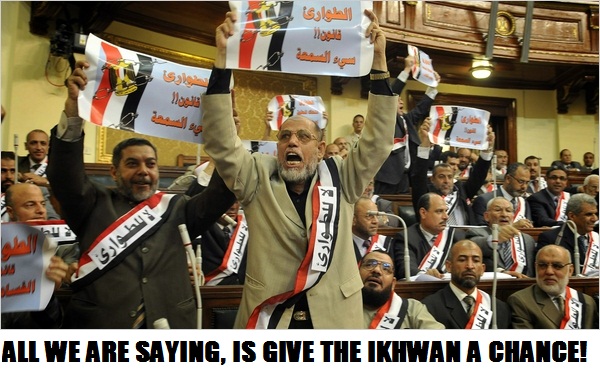 Muslim Brotherhood chooses chaos
By Spengler
[…] As Egypt headed towards chaotic breakdown, Western observers asked how its economy might be stabilized. This appears to have been the wrong question to begin with, for the Muslim Brotherhood will not allow the West to stabilize Egypt's financial position. The right question is: who will benefit from the chaos?