So unpopular with the Arabs that everybody wants to divest themselves from them, not just the Jews!
But will the barely Arabic speaking Hashmite -who's throne is a direct result of Western politics after WWI- be successful? What will he do with all the Arabs in his kingdom that call themselves…palestinians, or as I like to call them, fakestinians?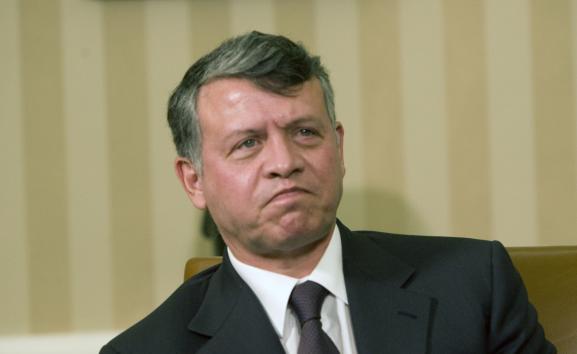 Abdullah seeking divorce from Palestinians
By KHALED ABU TOAMEH
04/12/2012 00:46
Analysis: Jordanian King Abdullah wishes to finish what his late father King Hussein began – full separation from the Palestinians.
King Abdullah is seeking to complete the divorce proceedings between Jordan and the Palestinians which his late father, King Hussein, began in 1988.
The separation began in July that year, a few months after the eruption of the first intifada.
King Hussein realized back then that it was not in the interest of his kingdom to maintain a linkage to the West Bank, home to hundreds of thousands of Palestinians.
His biggest fear was that the intifada would spill over into Jordan, where the Palestinian majority would rise against his monarchy.
By cutting off Jordan's legal and administrative ties with the West Bank, King Hussein signaled his desire to part from the Palestinians living there. Jordanians and Palestinians at the time hailed the decision as a positive step toward the Palestinians establishing a state of their own.