CIRCUS BREIVIK SOON TO CONVENE.

In all honesty, there should never have been a trial of Anders Breivik. The man clearly murdered 77 people, and has proudly admitted his guilt. The justice system should only be deciding whether to send him to a mental institution or a prison for the rest of his days since they don't have the death penalty.
The main reason for the trial is the politics of it all. Though the defense team is "working for Breivik", they are also, IMHO, working with the state (nod and wink) in trying to prove that their client was influenced by namely, the TT's good friend and colleague, Fjordman, Robert Spencer, Daniel Pipes and a host of others.
This serves the Norwegian state's purposes all too well, which seeks to demonize and diminish all those critics, foreign and domestic, of their failed multicultural policies, of which the mass immigration of illiberal Muslims features prominently. When you look at the trial of Breivik through this perspective, you'll begin to see the motives and aims of both the prosecutor's office and defense team dovetailing.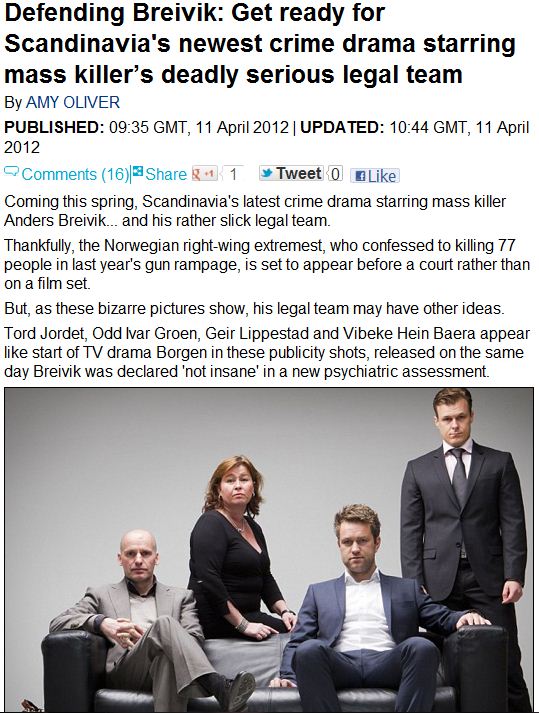 Photoshop courtesy of Gates of Vienna