Leftist pretzel headed logic in action.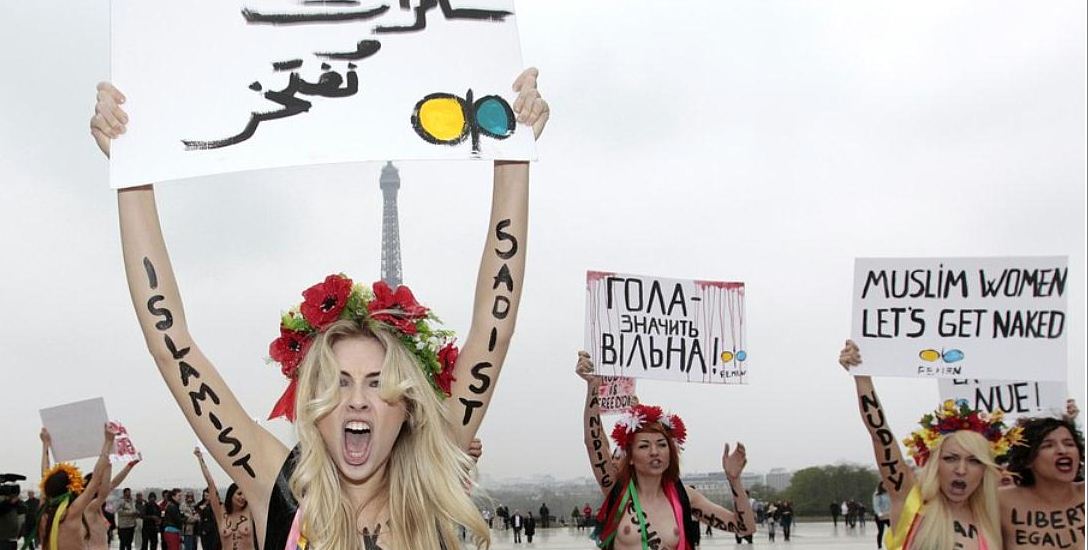 Women decrying being 'objectified', strip nude thereby exploiting themselves even more. I just don't get it. I mean, it's great that they're demonstrating against Islamic misogyny, but  what they're doing undermines their core aim.
I'm not clear on how women can use their own nakedness to garner attention while simultaneously showing anger at being objectified. I mean, they would be a lot less objectified if they wore clothes I would think, and as they knew it would be their bare bodies that would bring attention to their cause, (whatever that is. To be honest I am not exactly sure) isn't that actually self-objectifying?
Here is the series of pictures of the nudists in front of the Eiffel Tower
NOTE: I agree, they really haven't thought this thing through.