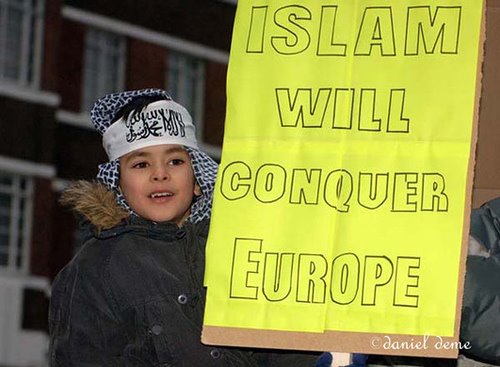 Jews are once again caught in the crossfire in Europe. Only sixty five years ago the world witnessed the liberation of German Nationalist Socialist death camps in which 6 million Jews were murdered. Six decades later, still much of the European media, academia and to a lesser extent governments, whip up a frenzy of hatred towards Jews, this time dressed in the guise of 'criticism' of the world's only Jewish state.
Decades ago governments in a post-war Europe decided to open its doors to tens of millions of (Jew hating) Muslims with minimal work skills into the welfare states of the then EEC. The end result has been disastrous for many of these EU welfare states, and their more than generous entitlement programs, as well as for the indigenous people who have to pay for it all.
This in part explains Europe's animosity towards Israel, as well as its reluctance to combat Muslim anti-Semitism (or Jew hatred if you're so inclined), and close the doors to further Muslim immigration. It's web they've woven themselves into and they do not have a way to reverse it. It also means that Jews will continue to be victimized while the authorities spin the situation, and yet more Jews leaving the continent.
"Across the continent, Jews face indifferent political elites, radical Islamic immigrant populations, and left-wing inaction at best and tacit anti-Semitism at worst. They will be forced to make tough decisions."
Are Jews safe in Europe?
Benjamin Weinthal is a Berlin-based fellow at the Foundation for Defense of Democracies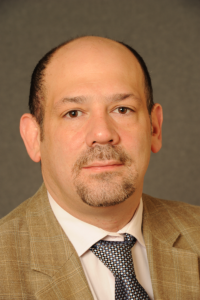 French authorities brought a recent dramatic standoff with a crazed gunman to an abrupt end when they shot him dead in a house in the southwestern town of Toulouse. Mohammed Merah, a 23-year-old French citizen of Algerian origin, is suspected of killing four Jews outside a school and three soldiers after returning to France from South Asia.
Merah's murder spree represents a new European tradition of importing radical Jew-hatred. The self-confessed al-Qaeda supporter is believed to have trained in the Waziristan area of Pakistan's North West Frontier Province, and fought NATO forces in Afghanistan.
Merah, who reportedly justified his killings to "avenge Palestinian children," is the latest in a long line of murderous anti-Semites to take up terrorism for the Palestinian cause. Just over 30 years ago in Paris, the Popular Front for the Liberation of Palestine detonated a bomb outside of the Union Libarale Israelite de France synagogue, killing four people and injuring more than 40 others.
A year later, in 1981, a member of the Palestinian terrorist organization Abu Nidal stormed a bar mitzvah celebration in a synagogue with hand grenades and machine guns, killing two and wounding 30.
The the Anti-Defamation League recently released a study showing that, in France, "the overall level of anti-Semitism increased to 24 percent of the population, an increase from 20 percent in a previous ADL poll conducted in 2009."
The poll revealed steady increases of anti-Semitic attitudes in nine of 10 EU countries polled, including Austria, Germany, Hungary, Poland, Spain, Italy, the Netherlands, Norway, and the United Kingdom.
European governments reflect the trend, as well.
The Austrian paper Die Presse wrote in 2010 that"statements sharply critical of Israel" by Kristin Halvorsen, education minister of the Norwegian Socialist Left Party, have contributed to "legitimizing attacks" against Jews. Jewish pupils have been attacked in Norway's schools, and teachers have simply looked the other way. Last year, I asked Bruce Bawer, the Oslo-based acclaimed author of While Europe Slept and Surrender,if Norway's Jews should consider making aliyah (relocate to Israel). "Yes," he answered explicitly.
Read more here.