Please do take note. Jew hatred (anti-Semitism) in Europe, actually translates into many Jews leaving the continent. The highly trumped up and bogus label of, Islamofauxbia, according to the highly bigoted OIC, is the greatest scourge afflicting the world today, while Muslim immigration/illegal migration continues to flow into the European continent. Does anybody see something wrong with this scenario?
H/T: Fjordman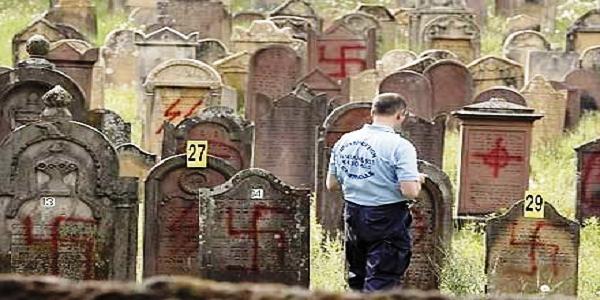 Fears of Anti-Semitism
More and More French Jews Emigrating to Israel
More and more French Jews are buying homes in Israel amid fears of rising anti-Semitism in France. Many complain of being harrassed in public and feel the country is no longer a safe place to raise their children. In the wake of the Toulouse attacks, the wave of emigration is only likely to increase.
Many must have been reminded of the treatment of Jews under the Third Reich. Shortly after the attack on a Jewish school in the southern French city of Toulouse on Monday, school principals in the city walked into classrooms and asked the Jewish pupils to come forward. "We ask you to leave the class and join the other Jewish children, who are in a locked and safe location."