A real feel good story of the day.
I really do delight in the defeat of my enemies, the taking out of vile types like al-Qaissi and his mentor in 2004, the wheelchair bound Eichman, Sheik Yassin. The more such types are dispatched from the land of living the better.
Good riddance.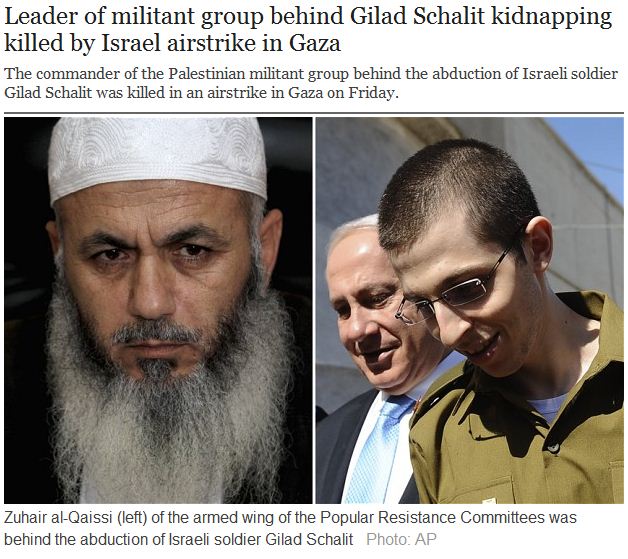 Zuhair al-Qaissi, the commander of the armed wing of the Popular Resistance Committees (PRC), a Hamas-aligned militant group, was targeted in a midday strike as his car rolled through Gaza City.
His son-in-law and another aide also died in the attack whileIsrael's military said it killed two more militants in a separate operation.
The strike is the highest-profile in Gaza for months and sparked an immediate burst of retaliatory rocket fire as well as fears that the violence may escalate in coming days.
Militant groups responded by firing dozens of rockets and mortar rounds into southern Israel, reportedly injuring four people.
Israel said al-Qaissi was plotting an attack similar to the raids in August last year, where four groups of militants crossed over the border from Egypt's Sinai Peninsula and killed six civilians and two members of the security forces.
H/T: Vlad