It's what the Left does best, intimidate and abuse, they have nothing to offer in the way of rational discussion, hence the need to shut the other side up. "Free speech for me, but not for thee". The Gates of Vienna has a translation of the incident.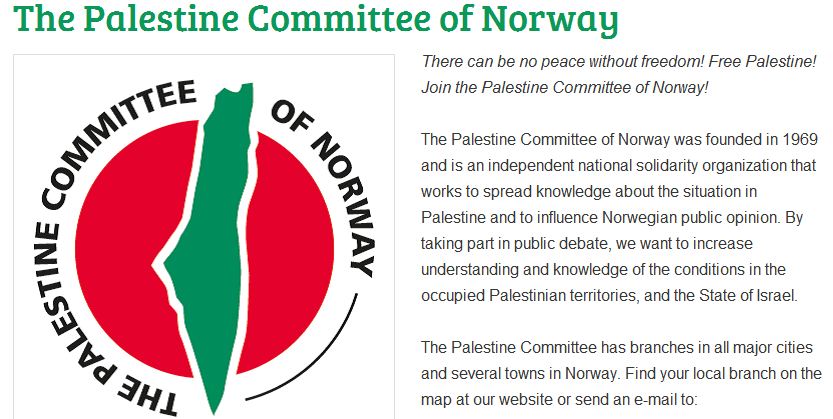 The translator includes this note:
The story gives the reader a good insight into the mentality of the "anti-fascists" in Norway. It adds some valuable information about the political climate in Norway, and proves the point that Bruce Bawer was making in the video posted on GoV the other day.

It's also worth recalling the attack against the NDL member in Bergen at the start of the year, the threats made by AFA against the NDL in Bergen in February, and the very serious threats made against the FrP (Progress Party) parliamentarian Christian Tybring Gjedde following the 22/7 attacks. Plus of course all the other violent attacks against conservatives in Norway carried out by "anti-fascists" in the last few decades.

This incident has not been presented in the MSM, except for the local newspapers in Trondheim, as far as I'm aware. This would of course not be the case if fifteen Norwegians had harassed two Palestinians and scared away their customers. That would have been the hottest news scoop of the month and the MSM would have had a field day.

The same thing goes for the bus attack in which seven Somalis attacked a young Norwegian girl. Only Dagbladetand Nettavisen.no covered the case, as far as I know. And they only had two or three articles about it.

The left wing media in Norway seem to find these cases of blatant racism rather inconvenient. It's apparently more fun to write about Norwegian 'racists' rather than stories about Mohammed the racist.

Note: MIFF is short for 'Med Israel For Fred' which means 'With Israel For Peace'. It's a Norwegian organization which supports Israel and attempts to counteract the vicious anti-Israel propaganda found in Norwegian MSM.