What about the JP's plot against Andrew Breitbart?
I just heard some disturbing news that a hit piece by the Jyllands-Posten against the late Andrew Breitbart was published in today's edition of that paper. Obviously, they've been taking the left's talking points and spun their version of the man. That is really regrettable, and shows us exactly how ignorant many (but not all) Europeans really are. As soon as I get a link to the article it will be published here.
H/T: Fjordman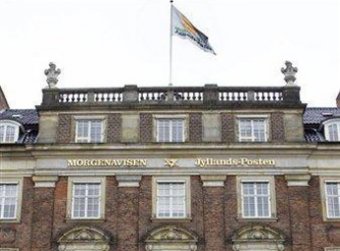 Denmark charges 4 suspects in terror plot against Prophet Muhammad cartoons
By Associated Press, Published: March 2
COPENHAGEN, Denmark — Danish prosecutors on Friday charged four people with terrorism for allegedly planning a shooting attack on a newspaper that had printed cartoons of the Prophet Muhammad.
The four men — Swedes living in Denmark — wanted "to seriously frighten the population" and destabilize Denmark by planning a shooting spree inside the Copenhagen offices of the Jyllands-Posten newspaper, Svend Ulrik Larsen, Denmark's top prosecutor, said.