It's what I've been saying all along 
The feeding of the welfare state results in the shrinking of the economic pie while the state cuts more slices from it. Utopian schemes do not work, and sooner the party on the right (National Coalition) admits that reality and explains it to the people, the better.
NOTE: Only wealth creating jobs will be able to keep the country afloat, not service sector employment, otherwise you're just shifting money around already in circulation. In order for the private sector to generate job creation, the state has to get its foot its neck. Whittling away at the welfare state, and expanding the private sector is the only sane economic policy to follow.
H/T: Sam I Am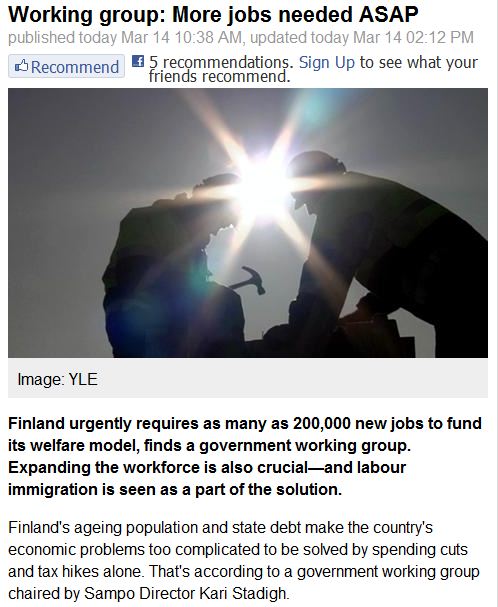 Also: EU utopia takes another hit as well:
Let Nigel explain it for you.