Settlements are not illegal, click here as well.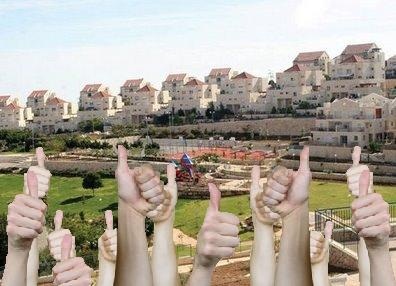 This is a new development in Finland. In 2010, Finn Church Aid director, Antti Pentikäinen smeared pro-Israel Lutherans and their events that took place on church property a few years ago, now his org is commissioning reports, this time by, FinnWatch, on Finnish businesses who have connections with Israeli goods being produced in the settlements within Judea and Samaria. This is politics pure and simple, which is usually an anathema for Finnish church goers and funded on the taxpayers' dime.
NOTE: Finn Church Aid's EAPPI program churns out one anti-Israel type after another.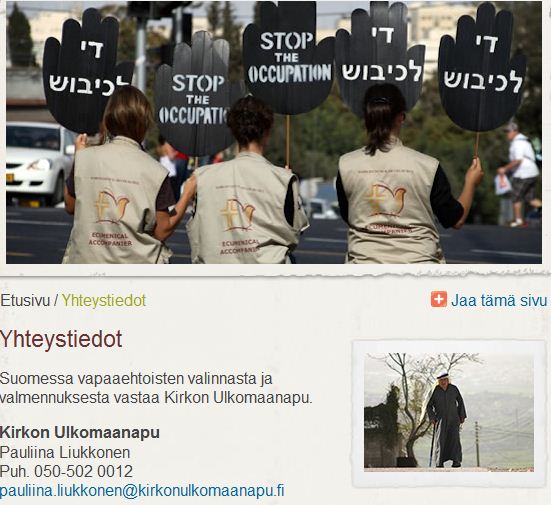 Finnish companies operating with links to Israel settlements
03.06.2012 10:23 | Updated 03/06/2012 10:52 | 18 | STT
In Finland, dozens of companies have links with Israeli settlements that are illegal, says FinnWatch's recent report observing Finnish companies' actions in developing countries. It was commissioned by Finn Church Aid.
According to a study of Finnish companies that are exporting their products to Finland from the settlements, selling the settlements' used equipment or products and services, and investing in companies operating in the settlements.
Cosmetics and wines made in the territories are sold in Finland. FinnWatch has found links with fruit and vegetables, diapers, and sparkling water and the settlements.
NOTE: The BDS movement has a event scheduled tonight in Helsinki arranged by Finn Church Aid.