The persecution of Christians in the Muslim world continues without any sense of moral outrage from either the WCC or the OIC. Nope, it's Islamofauxbia that's the world scourge.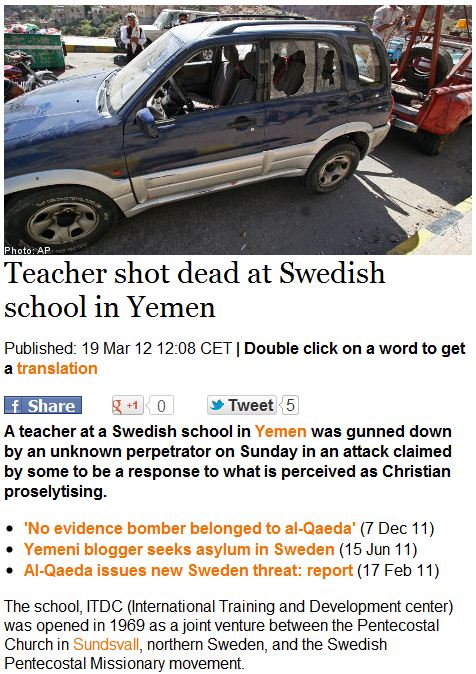 The victim was the school's English language teacher and deputy director, American Joel Shrun, who had been living in Taiz with his wife and two children since 2010.

"He was on his way from his home in his car when he was caught up by a motorcycle. They shot him through the window. It is terrible," confirmed Ulf Edström, deputy head of the Pentecostal church in Sundsvall, to daily Expressen.

Soon after, a militant Islamist group which police believe is affiliated to al-Qaeda, Ansar al-Sharia (Partisans of Islamic Law), claimed he had been targeted because of his Christian "proselytizing", reported British paper The Guardian.