How Islamophobic of them.
Because everyone is fearful of fundamental Islam (Islam 101), in spite of all the regurgitated rhetoric of Islam showing tolerance towards other beliefs. They know better, even their Muslim overlords, it's only the morons in the West who adhere to such fiction.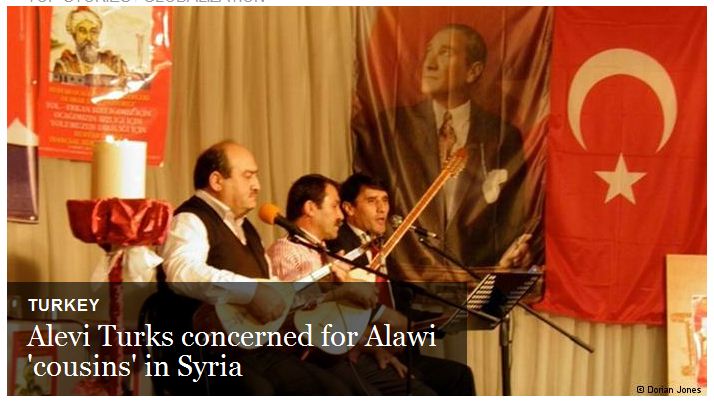 While the Turkish government is at the forefront of condemning the brutal crackdown on dissent in Damascus, a different perspective can be found among the nation's large Alevi minority. It feels ties to Syria's Alawites.
Many Turkish Alevis are suspicious of the uprising in neighboring Syria. They are worried of the repercussions for Alawites there, as well as for themselves. Both Turkish Alevis and Syria's ruling Alawite minority are an offshoot of Shia Islam, though the latter are ethnically Arab.
More than 15 million Alevis live in Turkey, making up to a quarter of the population and hence Turkey's largest religious minority. They're considered more liberal and are often not fully accepted by the Sunni Muslim majority.
As the crackdown in Damascus continues, ties between the Alevi in Turkey and Alawi in Syria may play an ever more decisive role in the destiny of both.
Persecution feared
At a meeting of Alevis in central Istanbul, the main topic of discussion was the imminent danger faced by Syria's Alawite minority. Ali Kenanoglu, head of the Turkish Hubyar Sultan Alevi cultural society, said he was concerned for their fate in the Syrian tangle of powers. He was also worried about the ongoing conflict between Sunni and Shia Muslims.