Because, strangely enough, Muslims who've reconnected themselves to their 'inner mohamed', have an affinity for blood thirsty terrorists.
H/T: Fjordman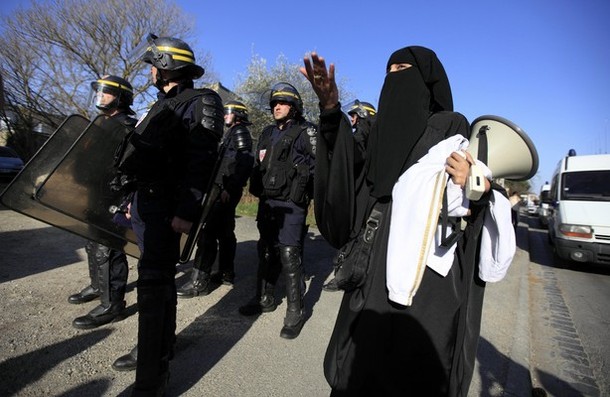 French police stop march in memory of Toulouse killer
(AGI) Toulouse – Police in France prevented a group of people from holding a demonstration in memory of the Toulouse killer.
This afternoon, some one hundred riot police officers intervened to disperse about thirty people who were trying to hold a demonstration in memory of Mohammed Merah, the man behind a series of shootings in Toulouse who was killed by the police two days ago after an over 32-hour siege. Most of the demonstrators were burqa-clad young women. Wearing the full-body burqa veil in public is illegal in France. . .