This article is republished with permission by the author and is a slightly an updated version from the one just published on Ynet.
NOTE: Please take the time to read this interview the TT conducted with Dr. Ami Cammarella, who made the decision to leave France in 2009 due to the rise of anti-Semitism. Time to take another look at the reasons behind his wise move. Jew hatred is on the rise.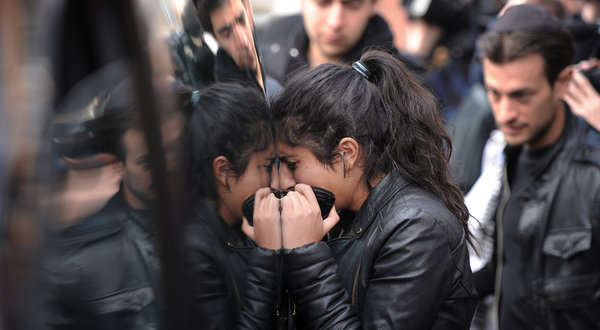 How the Toulouse Murders Became a Global Issue
By Manfred Gerstenfeld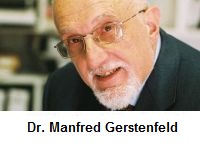 Murders in France and the rest of the world are frequent and a significant percentage of murder victims are children. Yet the murder of a teacher and three children at a Toulouse Jewish school drew worldwide attention. Trying to interpret the many aspects of this issue at an early stage will help one comprehend the events once more data become available in the coming weeks.
For French Jews, this tragedy recalls events of past decades, the more so as the killer Mohamed Merah was an Al Qaeda sympathizer. Six people in the Jewish Goldenberg restaurant in Paris were killed in 1982 by terrorists, most probably from the Arab Abu Nidal group. There were other murders of Jews committed by Muslims with anti-Semitic motifs in the past decade. Disk jockey Sebastien Selam was killed by a neighbor in 2003. In 2006 Ilan Halimi was murdered by the "Gang of Barbarians" led by Youssouf Fofana.
It is not only French Jews who recall ugly statements made in the past by French politicians. In October 1980, there was a lethal bomb attack on a synagogue on the Rue Copernic in Paris. As former Israeli Ambassador to France Avi Pazner recalls: "Raymond Barre, the [right-wing] French prime minister at the time, displayed hidden anti-Semitic feelings when he stated that the terrorists had aimed at the Jews, but had killed innocent Frenchmen."1
The French Socialist Party has a particularly loathsome past. When in late 2000 a flood of anti-Semitic incidents began, the Jospin government and in particular, Minister of the Interior Daniel Vaillant, closed their eyes. They feared that "the social peace" in France would be undermined if they told the truth, i.e that most of the attackers were Muslims from immigrant families. In January 2002, when major anti-Semitic eruptions in France had already been taking place for well over a year, Socialist Foreign Minister Hubert Védrine implied empathy for the Muslim violence against Jews in France stating: "One doesn't necessarily have to be shocked that young Frenchmen of immigrant origins have compassion for the Palestinians and are extremely excited seeing what is happening."2
There are also current national aspects. France is in the middle of a bitter presidential campaign in which immigration issues play an important role. In attacking ritual slaughter – halal and kosher – the UMP Party of President Nicolas Sarkozy went to extremes.
After this week's murders, the two prime candidates for the presidency are taking no risks. Sarkozy visited the school in Toulouse together with Richard Prasquier, the leader of the French Jewish umbrella organization CRIF. Both Sarkozy and his main opponent, Socialist Francois Hollande refrained from campaigning for two days.
The impact of the murders however, went far beyond France. Jewish communities all over Europe implemented increased security measures. Ervin Kohn, head of the Jewish community in Oslo told the daily Dagbladet, "This could just have easily happened in Norway. We do not feel safe." He added that the Jewish community is a vulnerable group and would like to see permanent police protection at its institutions.3
Also in the Netherlands extra security measures for Jewish institutions were put in place. The fact that the Dutch government is unwilling to contribute toward the Jewish community's large expenses for security is a long matter of conflict between it and the community.4 Also in Sweden the security at Jewish institutions was raised. 5 In Belgium, England, Italy and other European countries, Jewish communities expressed their fears.6 Even in New York there were increased security measures taken.7
Condemnations poured in from many countries as well as from U.N. Secretary Ban Ki-Moon. The High Representative of the Union for Foreign Affairs and Security Policy Catherine Ashton engendered fury by mentioning Gaza and Toulouse in the same speech, suggesting moral equivalence. Senior ministers Avigdor Lieberman, Ehud Barak and Eli Yishai condemned her statements. So did opposition leader Tzipi Livni.
Thereafter, Ashton's staff explained that she had been misquoted. Even if this were true, mixing the Toulouse case with other unrelated ones was inappropriate. One cannot understand Israeli anger over her statements without knowing how biased this British Labor politician has been in the past. One instance was her reaction to the Gaza flotilla, where she asked Israel to lift its blockade, which is fully legal. This request implicitly suggests helping the terrorist organization Hamas obtain more weapons. Suspicions of Ashton's anti-Israel partisanship have now been aired publicly. Her future biased statements will hopefully be received with similar responses.
As time passes, more facts about the Toulouse murders and the murderer will become known. Also new motifs will come to the fore. An emerging one is a comparison between the murders by Mohamed Merah in France and those by the right wing Norwegian murderer Anders Breivik.